Our History
In the spring of 1981, Pastor Wilfred Chung was sent by Bro. Herman Wooten, the Director of Missions of Orange County Southern Baptist Association (OCSBA), to do a study on the needs of Chinese Americans in the Orange County. From this, Pastor Chung had a desire to plant a Chinese Church in the Saddleback Valley.

On May 21, 1981, the El Toro Baptist Church (ETBC) charged Pastor Chung to start a Chinese congregation. Several Chinese families in the area opened their homes for a Bible study on Friday evenings. Months later, the bible study group began their first morning Worship on September 13, 1981 at ETBC. Twelve people made decision for Christ at that service.

The following years were a time of spiritual growth as we constructed our vision for the church. Our numbers grew and our passion for Christ flourished. By the grace of the Lord, we grew financially and organized to be an independent church on April 23, 1989, with 58 members.

By faith, we moved out from ETBC in March 1993 to a rented suite in Lake Forest to hold our very own Sunday Service. The Lord enabled our church to grow in attendance and Offerings.


With a vision to grow, the church sought God's guidance to purchase its own building . The building campaign officially began on January 5, 2001. God answered our earnest prayers. By the end of 2005, the church was able to raise funds exceeding our Hallelujah goal. After years of searching, numerous prayers, and long deliberation, we found our current church building in Irvine and made the final purchase on February 6, 2006. For the next few months our brothers and sisters worked full heartedly to turn the building to a church sanctuary for worship. On Resurrection Day in 2007, we were able to move in with great joy to start the worship at the current location.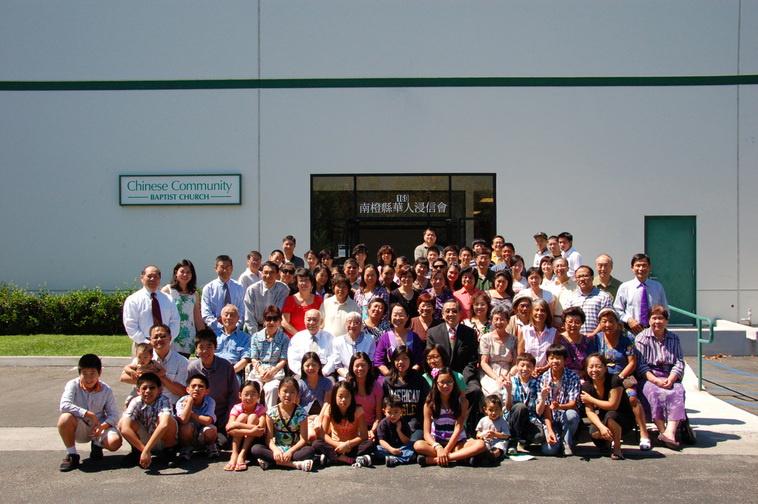 New building in Irvine was purchased and turned to us in February 2006. Renovation was immediately followed.
| | |
| --- | --- |
| In October 2009, our beloved Pastor Chung announced his retirement at the age of seventy.  We were fortunate to have Pastor Timothy Chang be our interim pastor while holding his full time ministry at Glory Church.  From July 1, 2011 till June 30, 2015, God led Pastor H.P. Shiao to be our full time pastor and we appreciate his service and his teaching of God's words. | |
God is mercy. In June 2016, God answered our prayers to call upon Pastor James Chun-min Yeh to our church far away from Ohio to CCBC in Irvine of Southern California. We welcome Pastor Yeh to lead us to grow the church and minister God's words to the people in the neighborhood.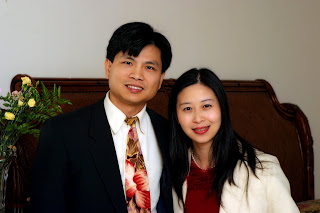 Pastor Yeh and his wife Jayne.
We praise God for shaping this congregation into a family of Christ. Our eyes are set on an everlasting vision in spreading the gospel. And as a bilingual church, we hope to expand His word twice as far. Thank you for reading about the inception and development of our church. We hope you join us for worship and make CCBC your spiritual home!